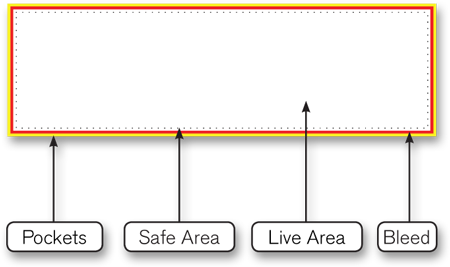 Artwork Sizes:
• Scale: 1inch =1 foot
14"h x 48"w Live Area
13 1/3'h x 47 1/3"w Safe Area
15 1/6"h x 49 1/6"w with Bleed and Pockets
• 300 ppi image resolution at above artwork size
• Artwork must include bleeds.
Any fonts must be converted to outlines.
Size:
Final Trim (includes pockets and bleed): 15' 2"h x 49' 2"w
Live area: 14'h x 48'w
Safety: 13'4"x 47.4"
Substrate:
• Lightweight vinyl
Finishing:
• 4" pockets
• 3" bleed
Delivery:
• All content is subject to the approval of
E&J Equities LLC
• Material must be received at least 10 working days
before the installation at:
E&J Equities LLC
187 Davidson Avenue, Somerset, NJ 08873
732-375-4000
Disposition of Material:
• All unused material remaining after conclusion of
display will be disposed of immediately unless
instructions are received 30 days prior to removal date.